Filming Internal Safety Videos
Earlier this month we were back at Crown with Dom Whiting Media shooting a series of internal safety videos for their staff. Having worked with Crown before, we were delighted to return to help them with a new project.
Crown are a local business based in Leicester who deliver innovative packaging solutions for a large range of customers. They are a leader in metal packaging technology, and aim to help their customers build their brands and connect with consumers globally.
We talked to creative director Adam King and videographer Kira Comerford here at Incite to get the lowdown on how the project went.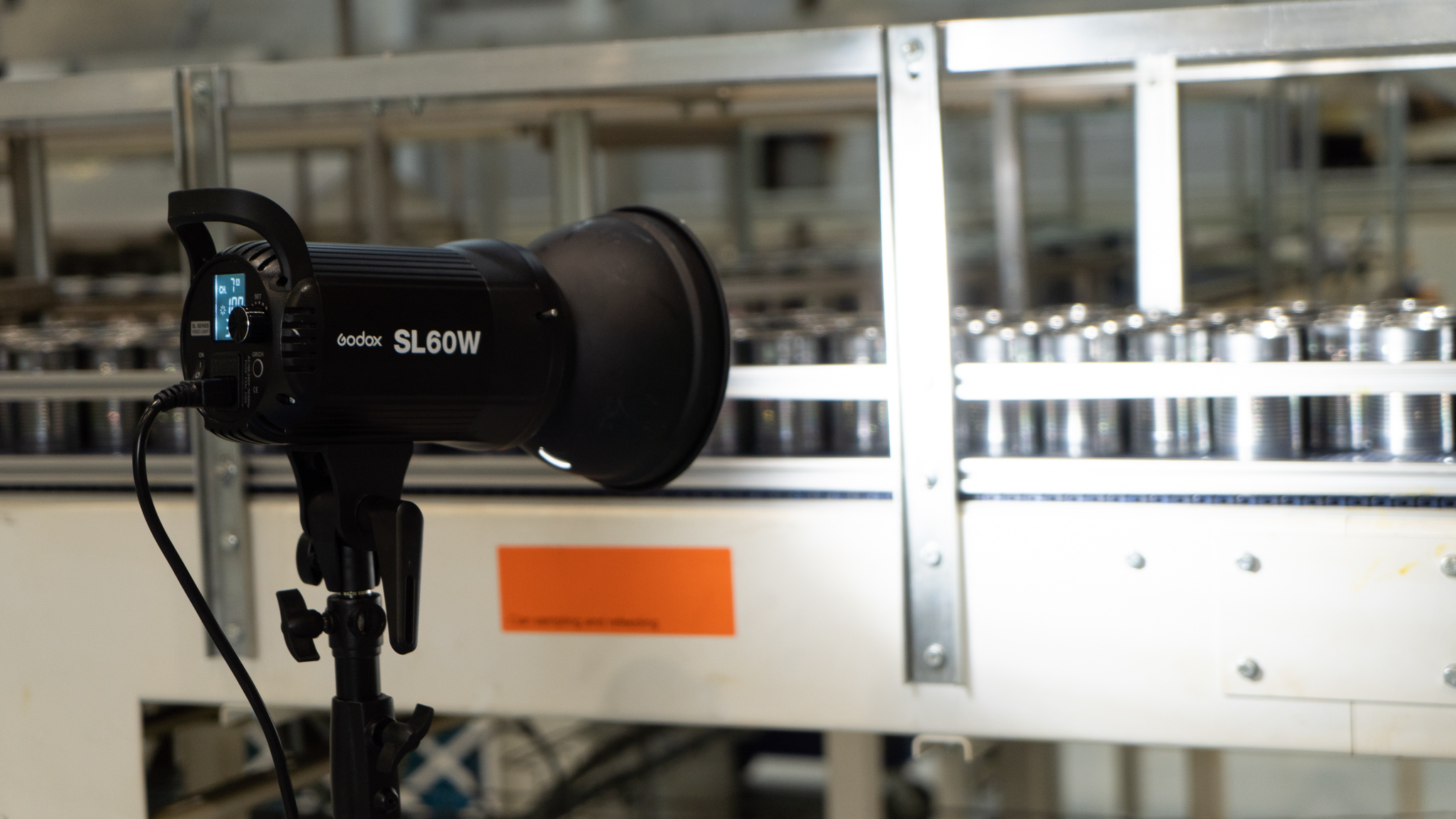 What Were You Aiming To Achieve From the Shoot?
Kira: The video we shot at Crown was for their upcoming safety campaign entitled 'See Something, Say Something, Do Something'. The aim of the campaign is to hammer home the idea that safety in the workplace is the responsibility of every individual there, rather than senior or designated staff; that everyone should be keeping an eye out for everyone else as well as themselves.
The goal for us with the shoot was to come away having filmed a series of safety situations where a member of staff had intervened before things became 'unsafe'. Rather than it being about the person who had made the mistake, the emphasis was on the person who saw it happen, said something, and did something, as per the campaign the slogan.
Adam: I have worked with Crown previously on a safety induction video and so it was great to go back after 5 years to work on another training video. The storyboard was quite congested as we had 7 scenes to act out and we needed to be able to smoothly move from one to the other in order to keep on schedule.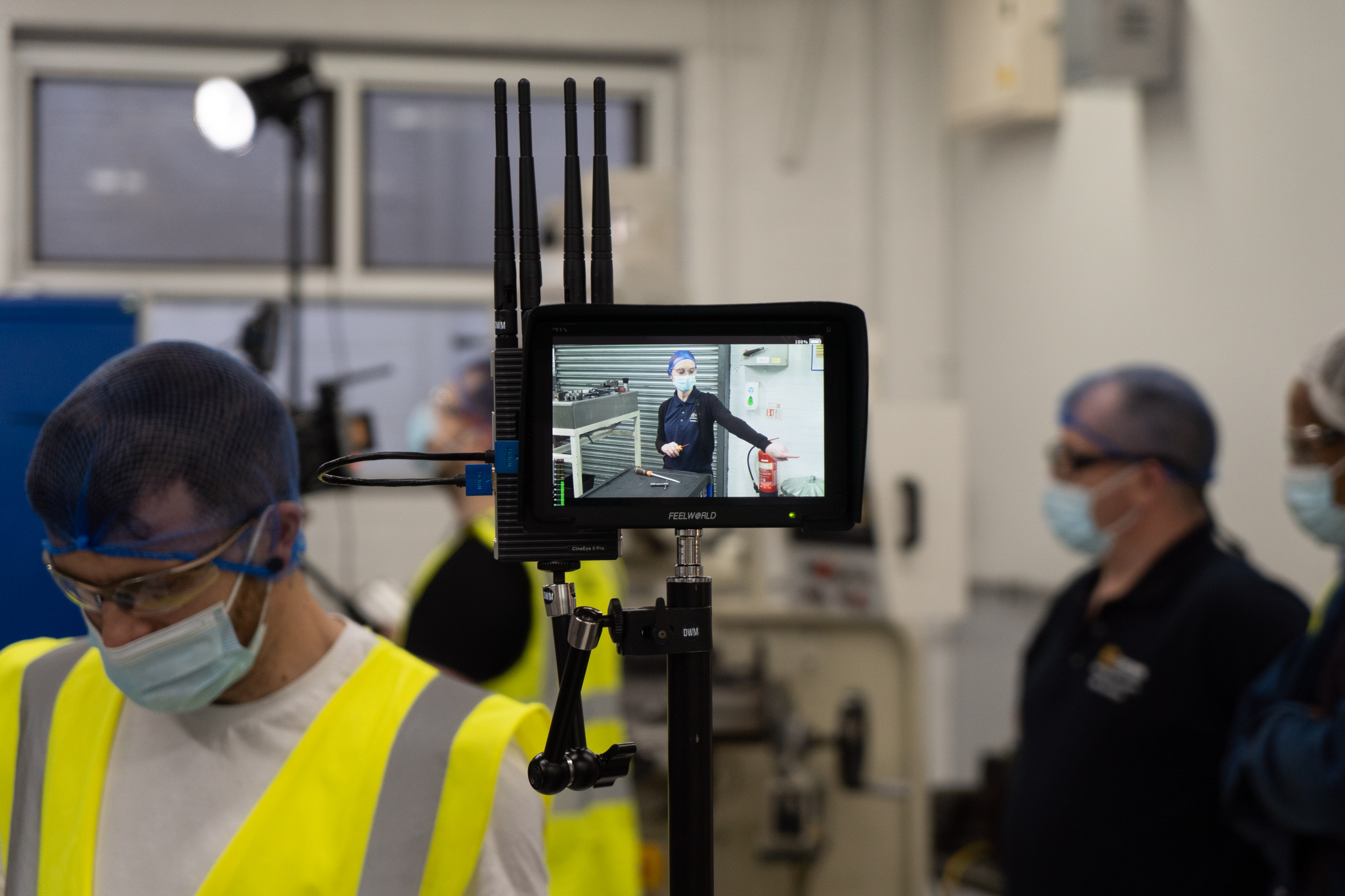 What Was the Process From Initial Idea to Creation?
Kira: It all started with a meeting with the team at Crown at their site in Braunstone, Leicester. They told us the basic concept of what they wanted, as well as showing us a couple of example videos that took a similar approach to what they were aiming for. We threw a few broader ideas out there, mainly surrounding the different kinds of scenarios we would film on the factory floor when it came to the shoot.
From there, we came away and worked on a storyboard and shot list so that we had an idea of what the final video would look like. It also meant we could head back to site for the shoot knowing exactly what shots we would need to capture on the day.
Adam: There was a very specific request for a cinematic style and approach. So we needed to assemble a team that could work together to deliver that particular approach.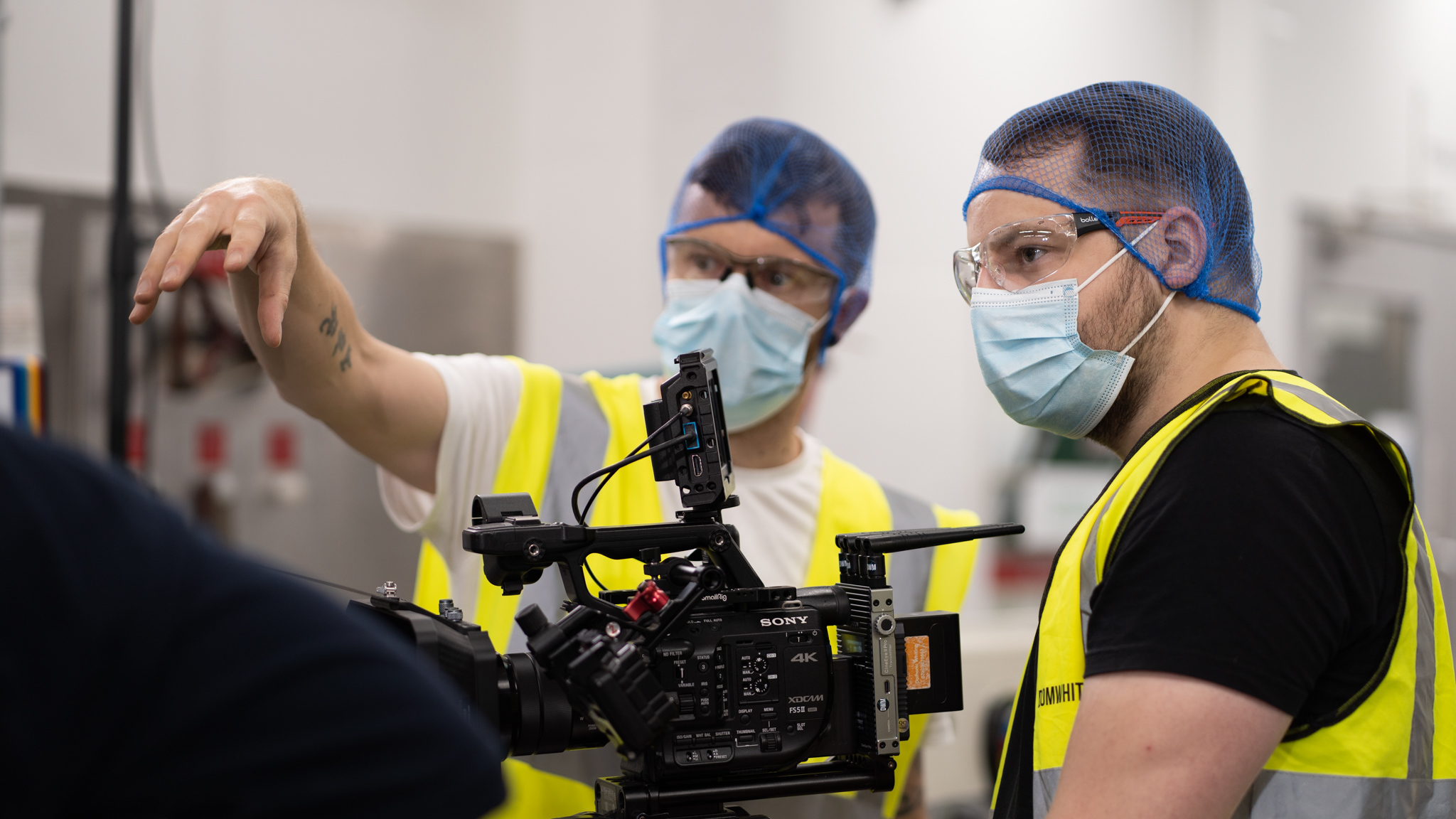 Were There Any Obstacles or Challenges on the Day of the Shoot?
Kira: As far as obstacles go, the biggest one with this shoot was it helped to have an idea of exactly what we were going to film for each scenario.
In some of the scenarios it didn't take much work on our part to imagine how they would play out and therefore what the best approach to filming would be prior to the day of shooting. However, there were some of these situations whereby unless you're working with them day in, day out, it's almost impossible to know what they're going to look like and more importantly, it's impossible to know how exactly you'll film it until you actually get down there and get set up.
There's an unknown variable, almost. The best way to deal with this kind of uncertainty though is just to get as much coverage as possible; all the angles and perspectives you can think of, and usually that will solve any issues there might be.
Adam: It was a very challenging shoot because the factory floor was very loud and hot and we were all required to wear several items of PPE, which meant that it was a little harder to direct the volunteers and crew. The safety situations where very niche to the company, so we had to have them demonstrated to us before filming each act, but it all went perfectly.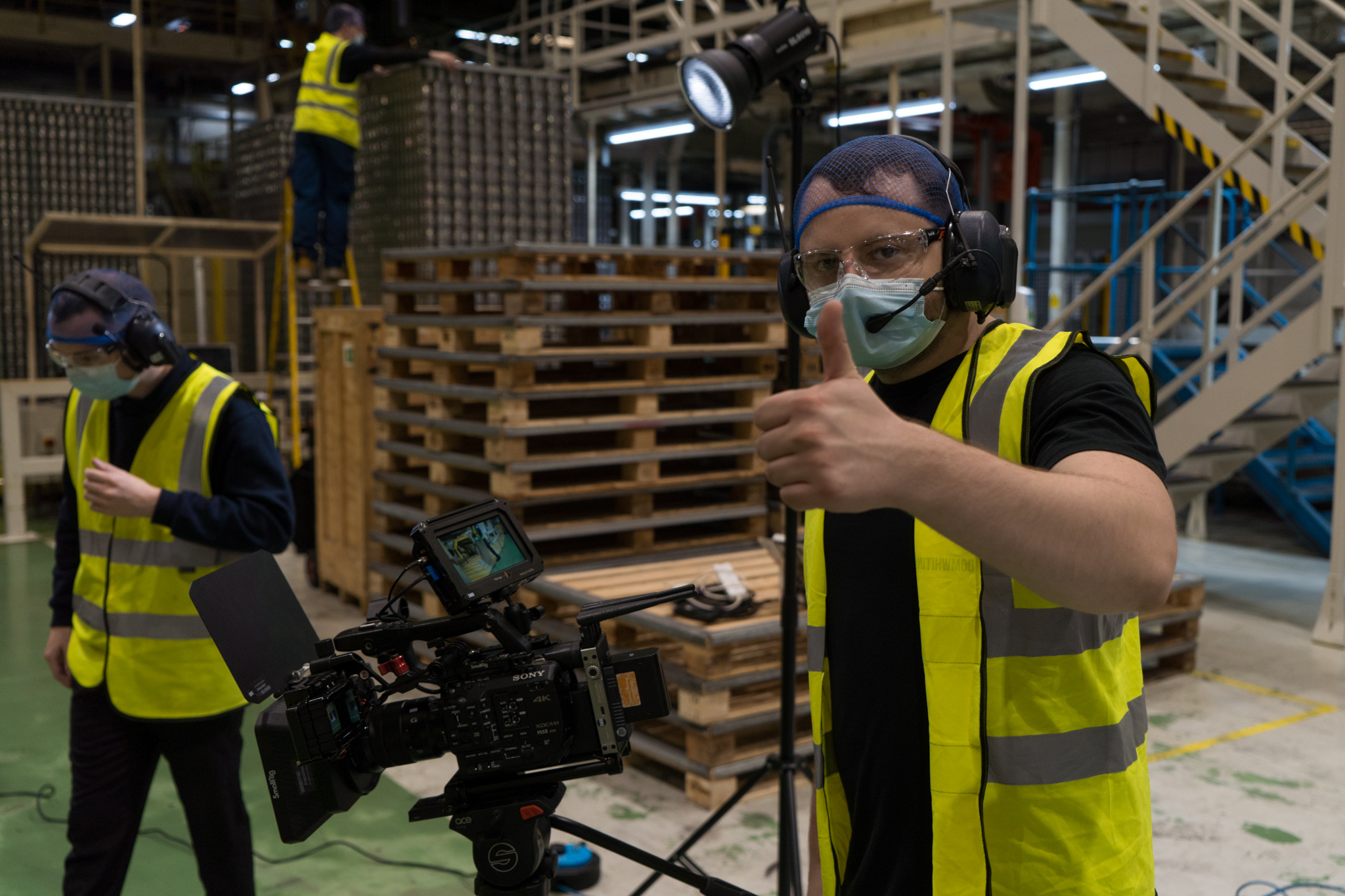 Kira: Having been in the edit and piecing together all of the footage we shot, the continuity of every piece owe shot was bang on. You could see every single safety scenario we filmed that day play out in front of you from start to finish in real time. It all came together so seamlessly, and looks like we had maybe three or four different cameras rolling at the same time, compared to the one that we did have. It's been a really great example of what you can do with a relatively small set up.
Adam: The shoot was a brilliant success, the team worked really well in tough conditions but the footage looks great and all of the re-constructed safety situations were acted out and completed. The client's feedback has been fantastic and we're looking forward to seeing the video go live.
In Need of a Safety Video?
All in all, the shoot for Crown was a great success, despite a few challenging factors, and we received some amazing positive feedback. We're looking forward to working with them again in the future.
So, if your company is in need of safety and training videos, get in touch with us today! We'd love to help you create the best possible content for your business.