Behind-the-Scenes Content Is a Must for Every Organisation
It goes a long way in shedding a light on the more human aspects of your business, namely the people and personalities involved. This helps your audience to feel more connected to your brand, which in turn means good things for you and your team.
But what exactly are the kinds of things you should be posting?
The types of behind the scenes content that people most like to see can be split into four different categories: team-building, progress, fun/entertainment and personal.
Your clients will love to see that your team works well together. It gives them confidence that the service they receive will be something that everyone has contributed to in the best faith possible. Showing everyone in your organisation getting along and having a great time together whilst all contributing to a project also helps to create a sense of community that extends towards your audience too, making them feel like a part of the family. And the fact that you nurture close relationships within your own team will resonate with clients who value the same thing, meaning it could also help you to draw in new customers who stick around.
Sharing any kind of progress you make as a business is always a great idea as it is the kind of content that generates positivity and good will, meaning people are far more likely to engage with it. However, it also helps to improve the world's perception of your organisation too. Whenever you bring in a new member of the team, or perhaps make a move to a new office, it is a sign of investment, and everybody knows that investing in the business is the sign of a healthy company. As well as creating a general sense of positivity towards your brand, it will also give your audience confidence in the business itself, making them feel as though you are people who can be relied upon.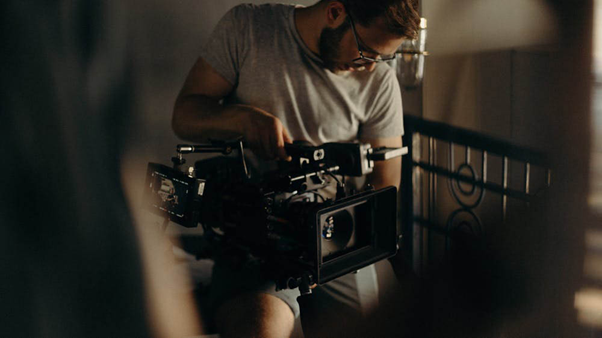 Fun, Entertaining Content
Everyone loves to have a laugh, and there is very good reason for why you should pay attention to this as a business. It helps you to form emotional connections between your brand and your audience, which are very strong ties indeed. However, fun content reaches further than your existing audience because of how likely it is to be shared. If someone watches a video that makes them laugh, their instant response is to share it with their friends, which could potentially land your brand in front of a whole bunch of new eyeballs.
Talking about your business is fine, and to some extent it is absolutely necessary, but it will only take you so far. People crave to see people, so don't be afraid to reveal a little humanity in your content. Speaking about challenges you've faced, why you do what you do and where it all started are all topics that your audience will lap up because they show the hearts of the people behind businesses. There is one catch with this particular type of content however – it cannot be outsourced. The whole point of personal material is that it is personal. It has to come from your heart, and not that belonging to a freelancer who you've sourced.