Interviews Are Often the Heart of Any Piece of Video Content
They propel the narratives of promotional videos, sell your services in customer testimonials and provide the deeper insight on what makes your organisation tick.
A lot weighs on a good interview, and between visuals and sound, there is a lot that can go wrong if you don't make the right considerations before shooting. Much of this boils down to location, which means it is also well within your control.
In this blog post, we're going to talk you through all the kinds of things you need to think about so that you can be sure that you're choosing the best locations for all of your interviews so that they can be the centrepiece all of your video projects deserve.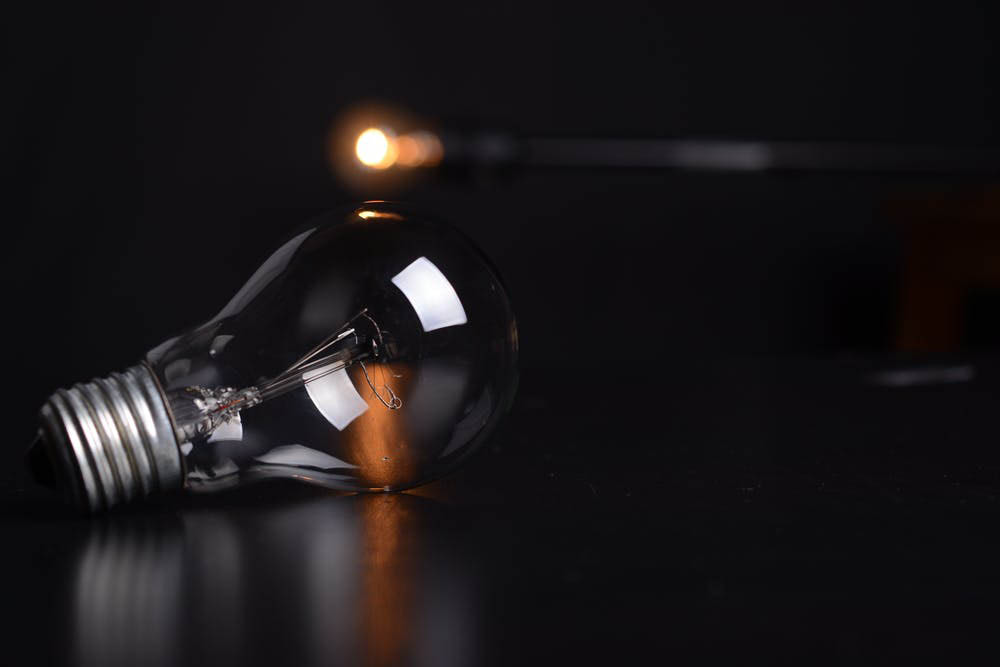 These are perhaps the most obvious considerations that need to be made prior to shooting. What do you want your audience to see? The backdrop you choose will largely depend on the type of content, for example, a corporate video may opt for shooting within an office setting, whereas something with a more educational twist might be better suited to being set within a classroom environment. Obviously, the aesthetics of a room will play a large part in this, so really think about the tone you wish to strike and how you can use the space to enhance this.
As well as the actual setting that you're filming in, it's worth paying attention to what smaller details appear in the background of the interview as all of this sends subconscious messages to your audience. To put it bluntly, you might need to tidy up the space where you want to film, because if it looks cluttered, not only will it ruin your shot and potentially distract viewers, it could also be negatively interpreted by people who you have to assume are all potential clients. Read more about shot composition here.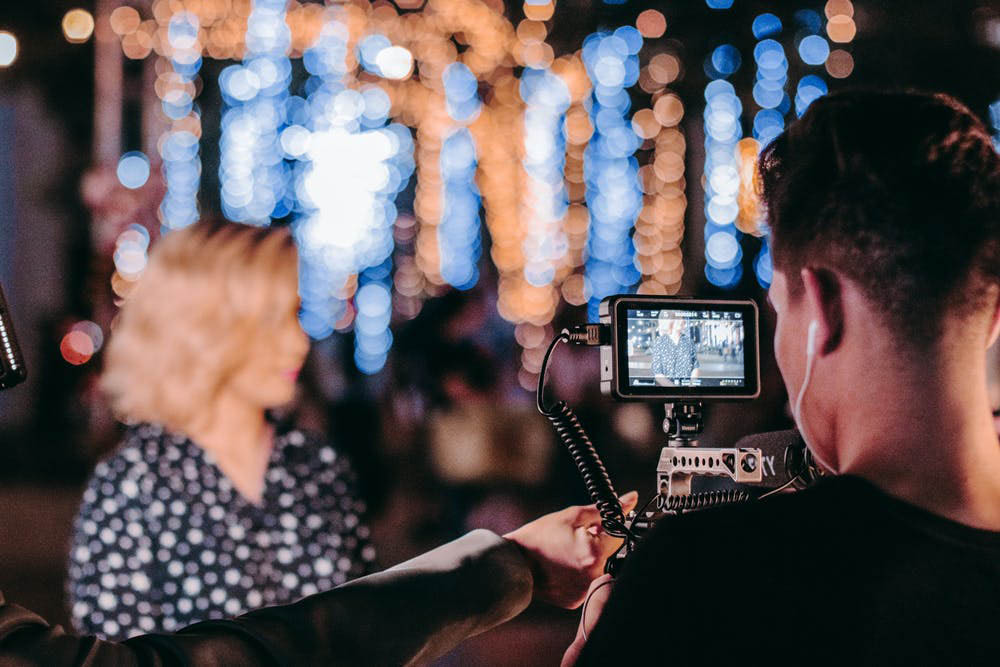 This is something that is as dependent on your location as the aesthetic. How easily controllable is the sound in the space where you want to film? Remember that being tucked away in a separate room doesn't always remove all of the ambient noise. Try to listen to the space you're in before you settle on it for filming – what can you hear? Traffic can be a big problem if you're near a busy road, and air conditioning systems have also thrown a few spanners in the works for us over the years. Just be aware of anything that could take the focus away from what your interviewee is saying. After all, that is the main attraction here.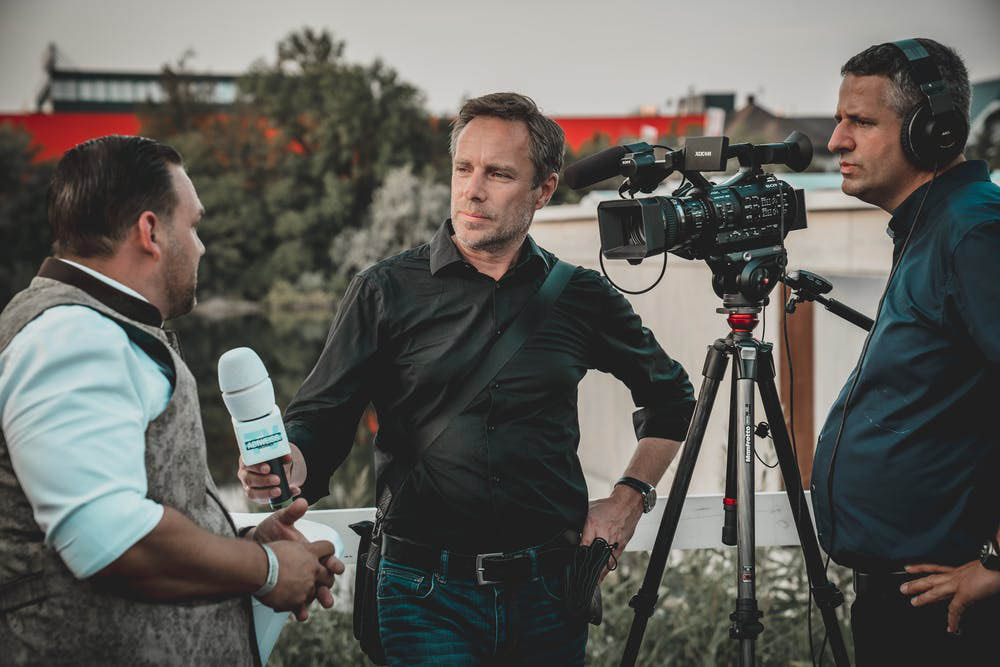 Lighting is important to any shoot, and good lighting can make a huge difference to the overall look of your interviews. Of course, this is another aspect that is hugely dependent on location, and is also one of the harder things to control. Natural light is your best friend, and if you can find a light, airy space to shoot in, that will do you a lot of favours before you've even got any extra lighting set up. That being said, you will need to keep track of the sun, especially if you're filming a number of interviews over a lengthy period of time. As the sun moves through the sky, the way it lights up a space will inevitably change, so you will need to take that into consideration if all of your interviews are to be consistently lit.
When it comes to any additional lighting you use, something we've learnt throughout numerous shoots is it is very important to know how many plug sockets are available and where they are. Always make sure you have extension cords to hand, and tape to tie down any stray leads that may pose a health and safety risk as a result.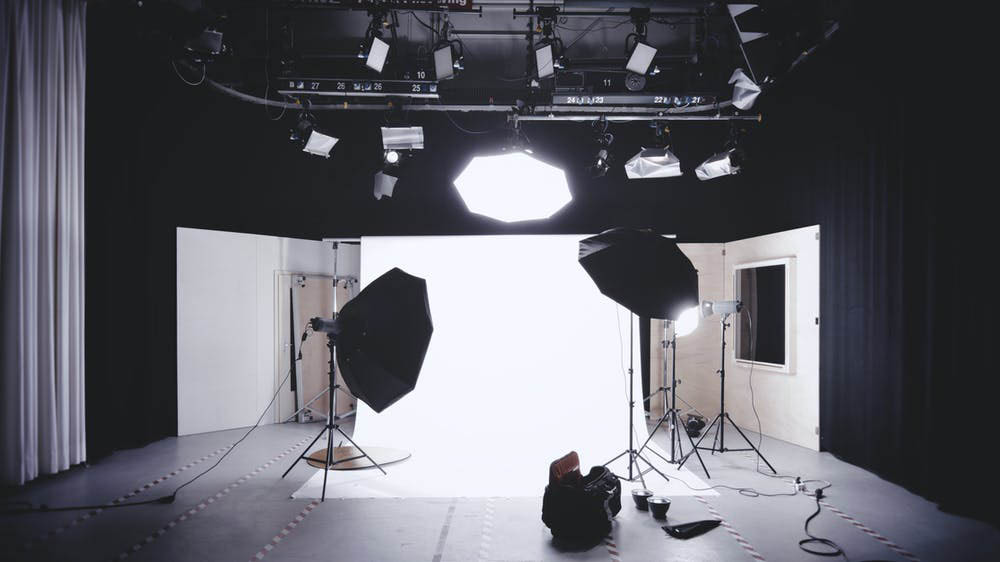 It's possible to film in smaller, more enclosed environments, but it's rarely the most comfortable option for all involved. How easily can everybody get in and out, and move around the space? Is it going to be a claustrophobic experience for the interviewee? As important as everything else is, their comfort has to be paramount. You want to get the absolute best from them, in a situation that may not feel completely if at all natural to them, so making sure they are as comfortable as they can be will ensure the best results all round.