Everyone Knows the Strength of the Tech Community
But something that we have to constantly remind ourselves of is why it is so important. Not because it's importance is easy to lose sight of, but because it can be hard to fully appreciate the sheer magnitude of everything that the community can do.
Throughout our time on the road with Alistair and his merry band of MVPs, there were many occasions on which the purpose of community came into view, but none was more apparent than when we stopped to speak with a group of people at a university.
Education Through Participation
Whilst we were at the University of Fort Hare, we really wanted to give the audience a chance to speak to us. It was important for the experts to prove to them that the tech community is there for everyone; that it's something that is focused on education through participation. Right at the start of the session, Alistair pointed out that whilst he would talk a little bit about Microsoft 365, the idea was mainly for the people there to ask their questions. Afterall, this is not an opportunity that comes around every day for these smaller South African communities. Access to user groups and meetups is something that is very limited for many in the country, something that is pointed out by one of the attendees we spoke with after the session.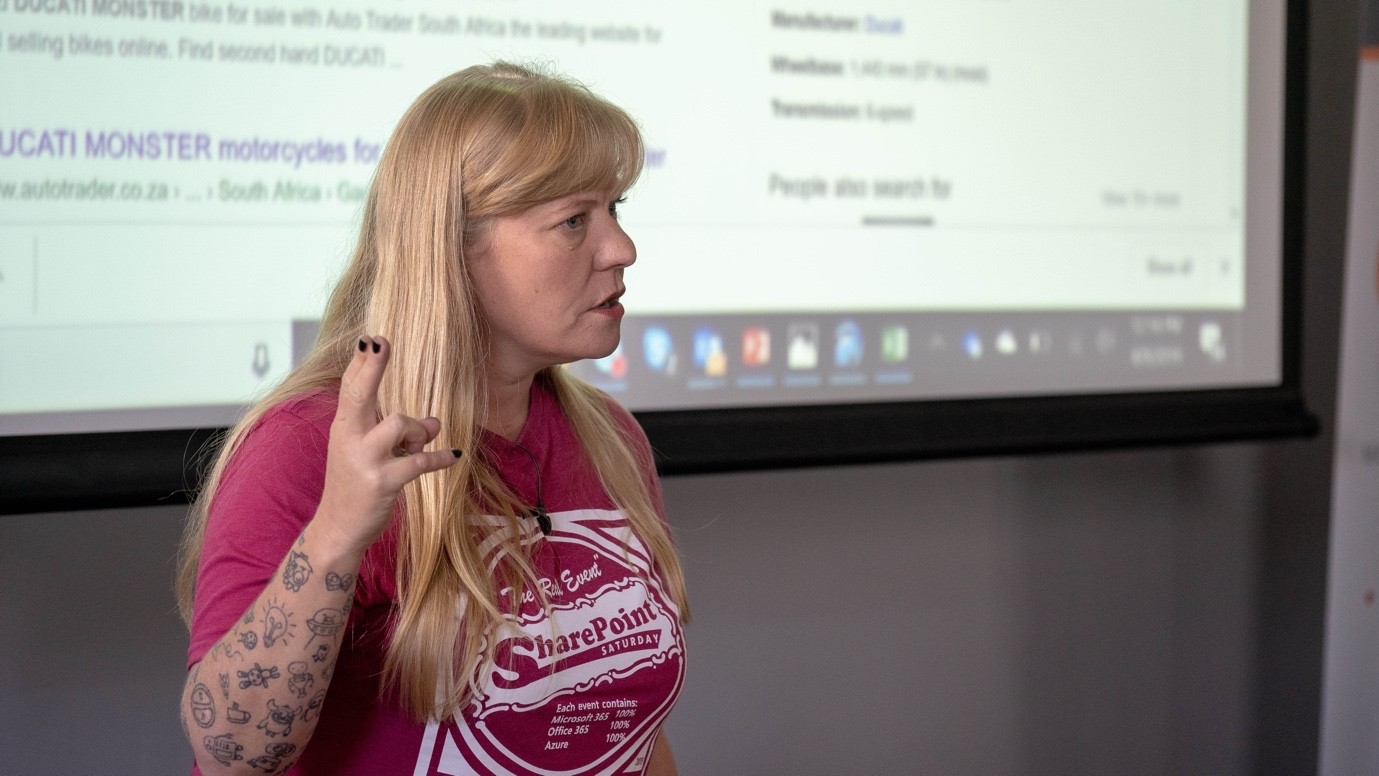 An Eye-Opening Experience
What became clear to everyone following our time at the university was just how valuable these visits are. People told us that they had so many of the Microsoft technologies available to them, but they were simply not using them because they didn't know what to do with the programmes and there was no one to teach them. It's crazy to think of the potential that is being wasted in some parts purely because the tech community hasn't touched those areas yet.
So when it comes to the question of why this road trip takes place each year and why everyone involved feels so passionately about it, all you have to do is watch this short clip to find the answers.
 Bringing the knowledge and sharing it with the more remote communities is so vital in ensuring nobody gets left behind. The people we spoke with at the university didn't know how much more there was that they could learn about, and they probably still wouldn't if it wasn't for our trip out there.
That is the power of community.
The full documentary is available online – watch now.