Sharing Is Caring, No Matter Who You Are
During our time within the Microsoft ecosystem, we've learnt that community means a lot to the people involved. There is a huge emphasis on helping those around you with the knowledge that you have, and this goes for everyone, whether you're a developer with twenty years' experience, or someone who only recently took on a role in an organisation's IT department. Through sharing experiences, everyone can learn from each other – who you are and what you do isn't something that should be seen as an obstacle to that.
However, being part of a project such as the 365 Tour ZA has really opened our eyes to what this community means in the wider world. Travelling around South Africa, it became apparent, often within just a matter of hours, that there is a real need for more education when it comes to technology in the most remote areas. From what we've seen on these roadshows, we know that it is possible to meet that need by bringing the community to them.
"For the people we met, it's about getting knowledge from a bunch of folks that are just the voice of a broader community," said Sébastien Levert, who was part of the line-up for the 2016 edition of the tour. "Learning from people around the world, but that are also the voices of these local communities."
Educating People so They Can Help Themselves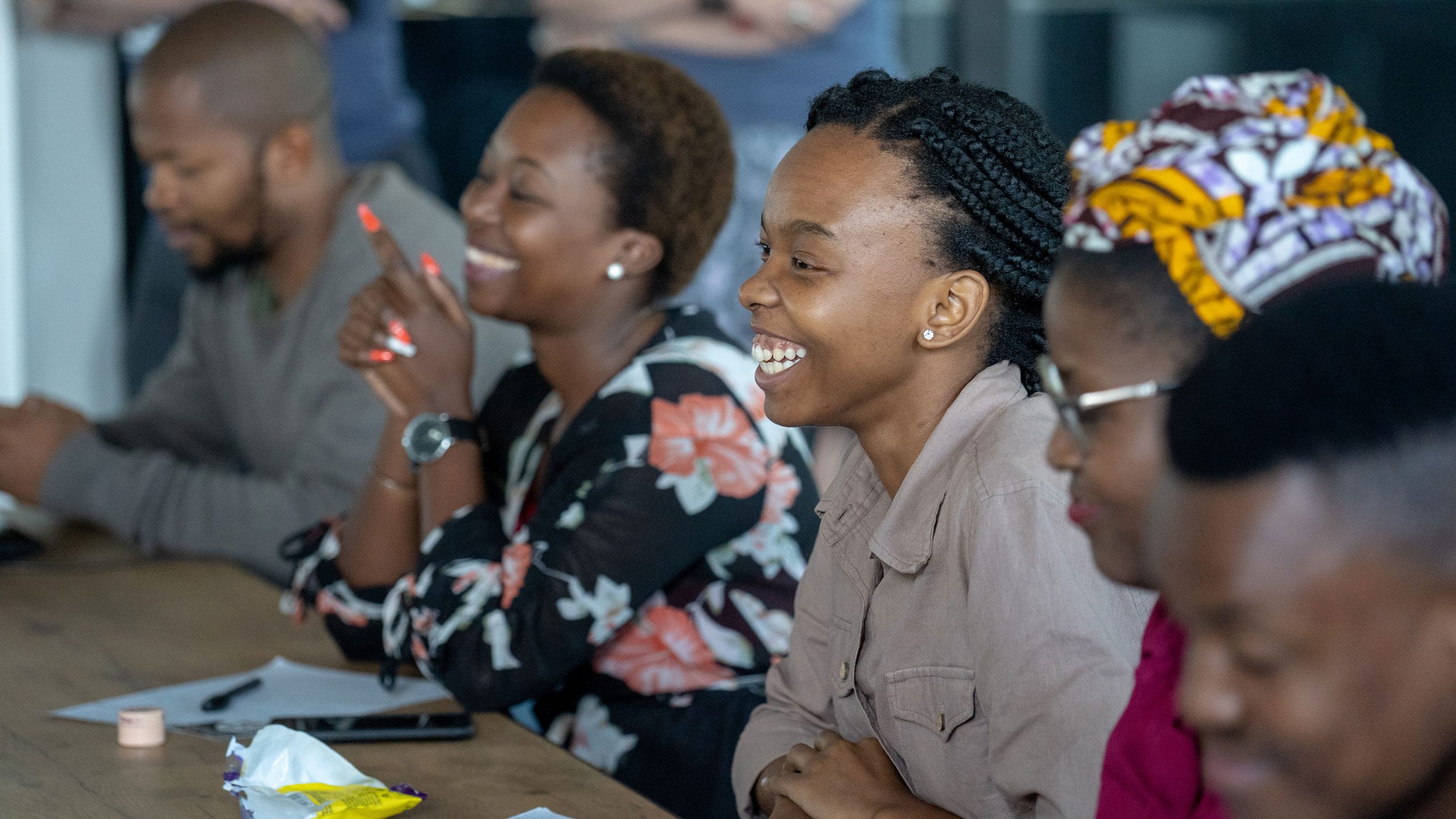 There's a real passion that is shared by everyone who has taken part in these road trips over the years, simply because of the good that they do for the organisations they visit along the way. They show precisely what community is about, and not just on a professional level. Sandy Ussia, another graduate from the Class of '16, said, "I could see at each of the events that we were meeting a need for training that hadn't been met, and I think it was clear to everyone that this was also a lot of fun for everyone involved – we weren't doing it because it was our job, but because we're all passionate about sharing what we know."
We've mentioned before that there is a very real emphasis on education through participation within the tech community. The idea that we all bring something to the table that will enrich another person's experience with the technologies at hand. Our time on the road in South Africa showed us how effective starting a discussion is in enabling people to share their knowledge, and that it's not just about the experts.
It's fair to say that the community itself wouldn't be such a force of nature if everyone involved wasn't so invested in it. What we realised very early on during our time as part of this ecosystem is that it isn't just business. There is a very personal element for everyone involved, and you really feel it when you become fully immersed in the community at the many meetups held throughout the year. From our own personal experiences, we can tell you that everyone makes sure you are well looked after whenever you're away at a conference, and the friends we've made along the way are friends for life – family, in fact.
"I am passionate about sharing knowledge – it is what I do for a living. Community slots into that but has more of a social context because suddenly you have a developer from one organisation talking to a developer from another that might even compete. That is powerful," said Johan Myburgh, another 365 Tour ZA alumni, suggesting that without the personal investment from everyone involved, the knowledge shared would suffer immensely. In essence, community helps to break down the barriers between organisations to benefit of the education of all.
The community as we know it today isn't something that just appeared overnight. What exists now has evolved over many years, and one of the main comparisons people make now is how much more welcoming it has become.
"I started my career in Microsoft back in 2006, so the times have changed a lot," said Vesa Juvonen. "Community has grown to be much more accepting and inclusive since I got involved as a community contributor… The main objective of community is to be supportive and inclusive. Anyone should be able to get involved and all should be appreciated, given the work they've shared for others."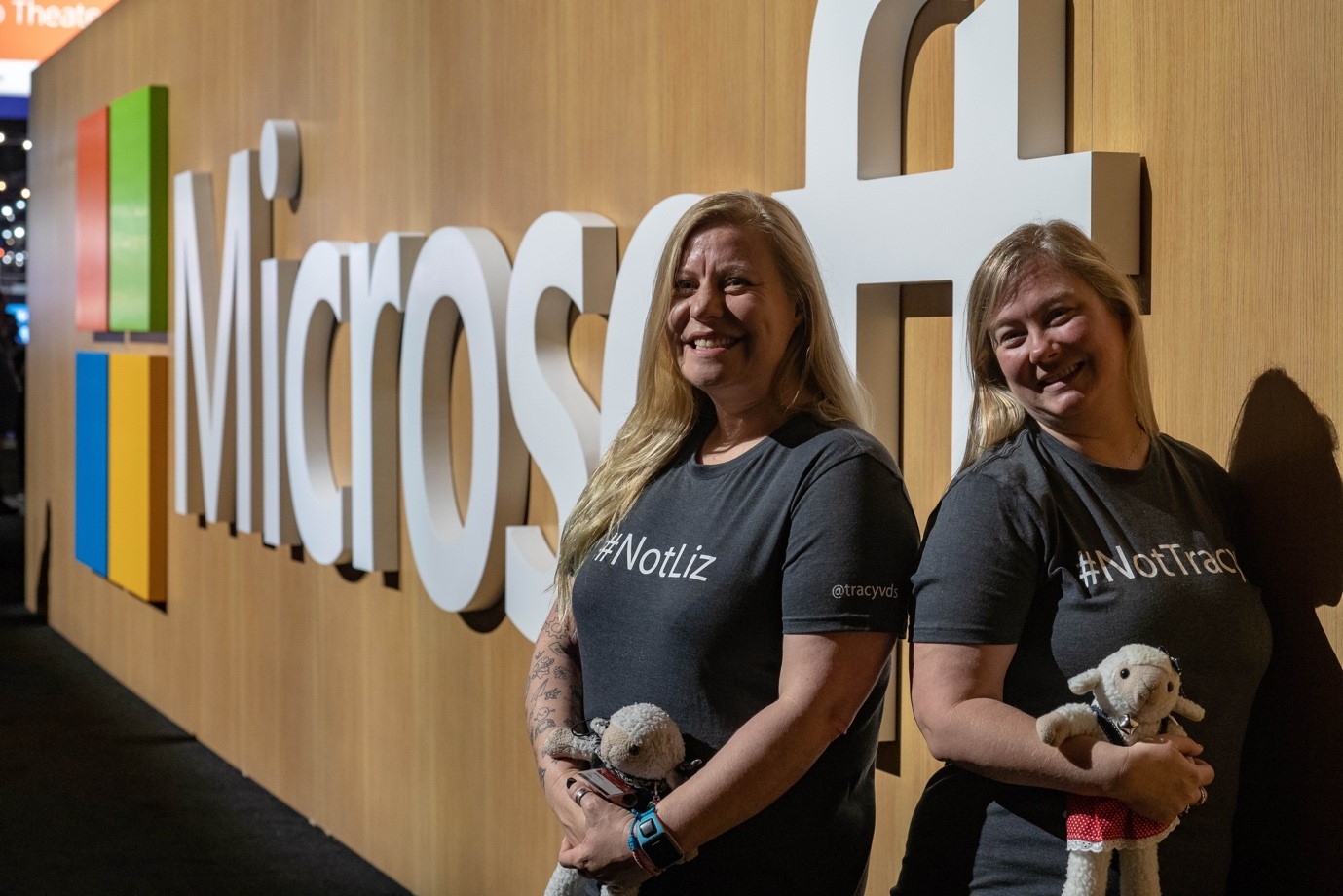 Sandy added, "I've been involved [in the community] since 2009, and I would say it's become more open and welcoming since then. Not that I didn't feel welcome when I was new, but I think there were just fewer people involved back then, so it may have been a little harder to 'break in'. It seems to me that perhaps that's a bit easier now."
One thing that hasn't changed in all this time is the reasons why people want to be part of the community. Everyone who has gotten involved over the years has done so because they want to make an impact with what they can share, and once again we find ourselves pulled back by that common thread of education through participation.
"I wouldn't have learned or be where I am working today if not for being able to tap into the knowledge of the community and learn and grow and be challenged by highly intellectual people," said Liz Sundet as she talked about why she got involved, pointing out that a lot of people follow similar pathways to those that came before them because of the impact that the community also had on them.
But Why Is There So Much Passion for the Community?
Speaking to all of the people who have contributed to this post, it has become much clearer to us exactly why everyone is so passionate about getting involved in the community.
At a first glance, it's about sharing knowledge and educating people about technology so that they can be better at what they do. But community itself runs so much deeper than that. There is a reason why a lot of speakers give away their time and expertise with the sessions they provide. There is a reason why you cannot walk the hallways at conferences without being stopped and greeted by at least a dozen people. There is a reason why there is always such a warm, friendly vibe at so many of the events you attend.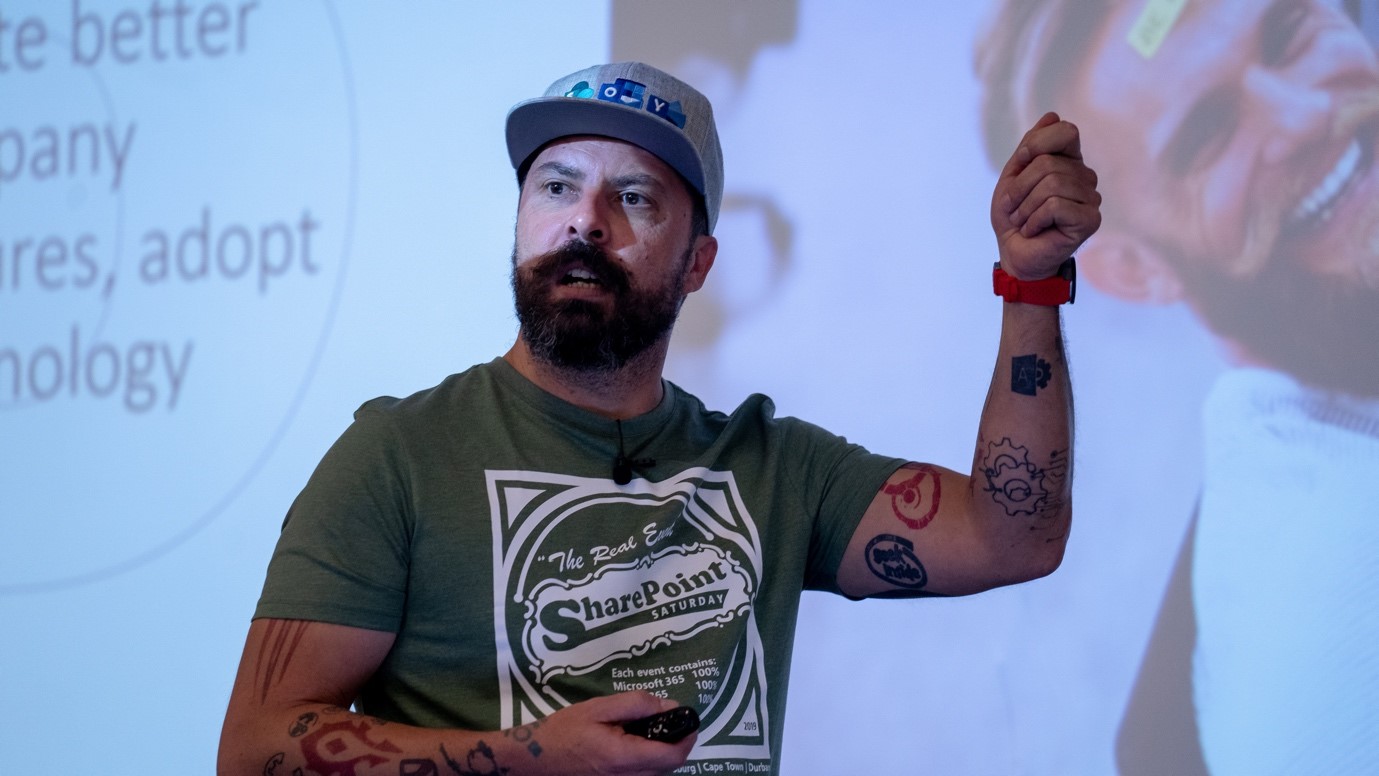 The fact of the matter is, there are a lot of people who wouldn't be where they are today without the community. Whether it's knowledge, connections, job opportunities or friendships, we are all better off for being part of this ecosystem, and as a result there is a very deep-rooted need to pay it forward by giving back, which is where all of the community-led events and projects such as the 365 Tour ZA come from.
In this post, we've covered a lot of points and answered a lot of questions, but one that we've left largely unanswered up to now is this – what does community mean?
"To me, [community] means a group of people who are always willing to share their knowledge with others; to help uplift those just getting started, and to be there for the rest of the community." – Sandy
"Community means that we can be so much more successful together. Successful in supporting everyone in the community with their day-to-day work balance by providing support and guidance… Learning from others helps us to grow as a person on multiple levels." – Vesa
"It means learning by sharing about our passion. Meeting with members of the community is just another learning experience for myself and an opportunity to share something." – Sébastien
"That feeling that you did something or were part of something that was much bigger than you… It honestly means the world to me." – Liz
And of course, we had to ask the people we shared our South African experience with…
Community reaches far and wide. It touches and enriches everything. Everyone involved has been very personally affected by being part of it, and as a result, community has a very personal meaning for everyone. What can be said about it is there is a common denominator; a bottom line that applies to us all, and that is without it, none of us would be who we are today, and that goes for everyone, whether you're a fully certified expert or someone just getting in on the ground floor.
Watch The Power Of Community documentary now.