YouTube Should Not Be the Only Place You House Your Videos
It is, after all, a video hosting site and not a video platform.
This, of course, begs the question – what should you use in your video marketing strategy instead?
Well, we've done our research and have come up with a few alternatives for you to check out.
Wave.video was initially famed for it's video creation and editing tools, but in recent times it's also rolled out hosting capabilities too. How's that for an all-in-one solution? Super useful for small to medium businesses that perhaps don't have a large marketing department.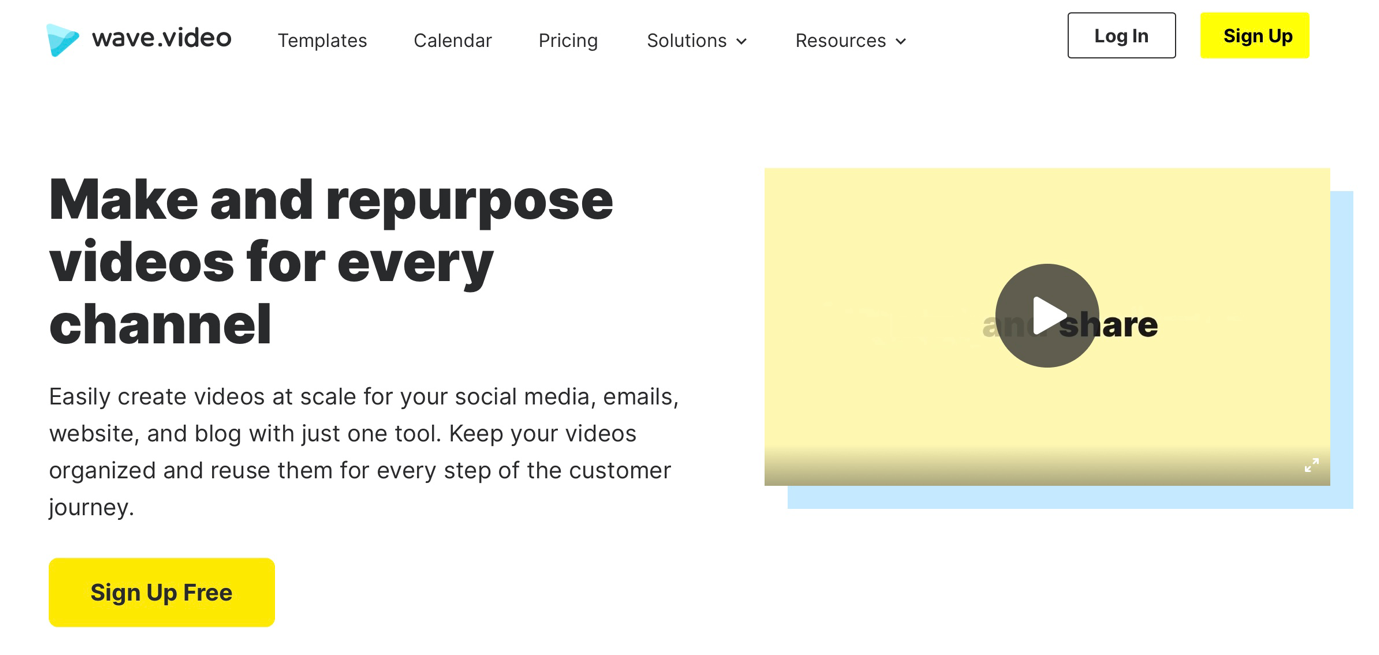 Wistia is a fairly simple tool, but it does have a massive impact on user engagement. For all the strategy geeks out there, this is definitely the platform for you. It takes a deep dive into video, landing pages and the latter stages of the buying cycle to maximise your chances of success with prospects.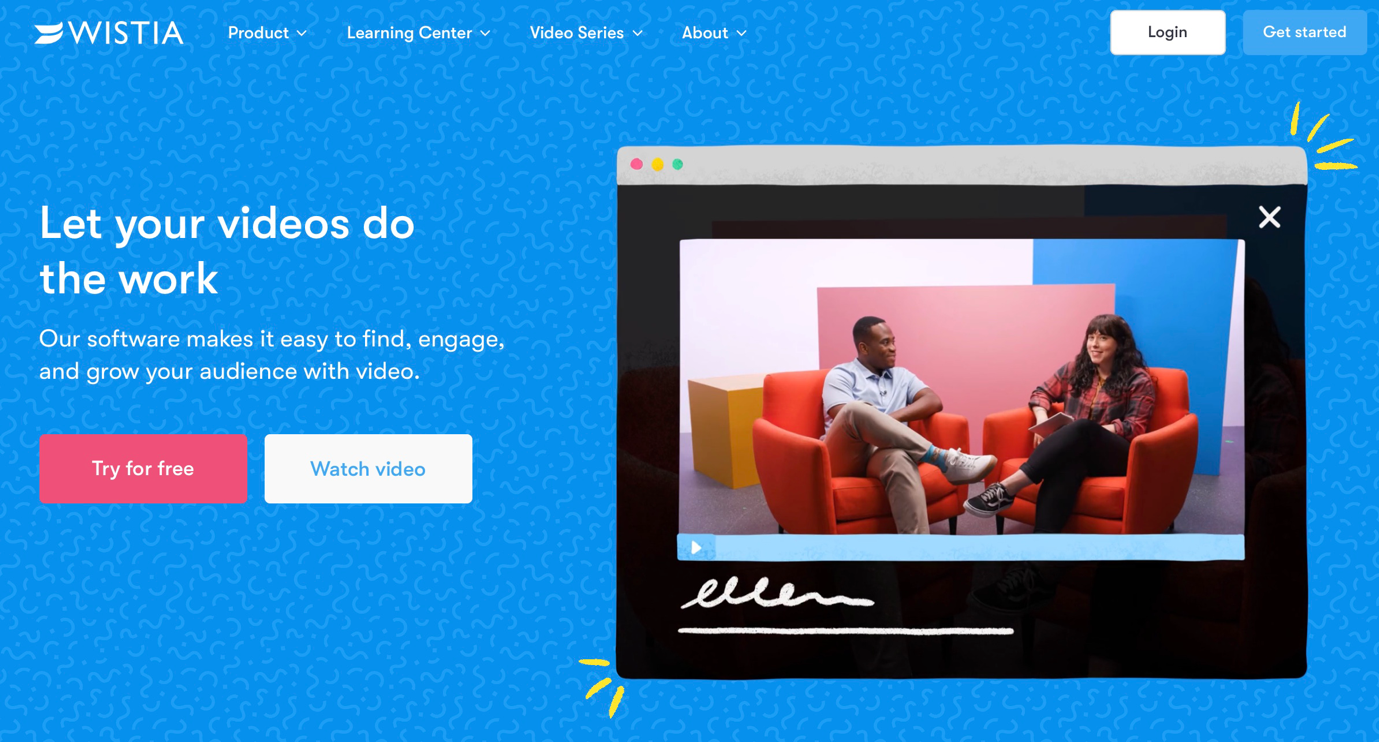 SproutVideo maybe isn't a platform that's made for the less tech-savvy members of the human race, but it does still have a professional touch. There are some of the perks that are enjoyed by patrons of the more expensive platforms, such as the ability to add a call-to-action, email collection forms and some great options for analytics. First-timers may find there's a lot to wrap their heads around here, and the dashboard does take some getting used to, but there are some clear benefits here, so it's worth persevering with.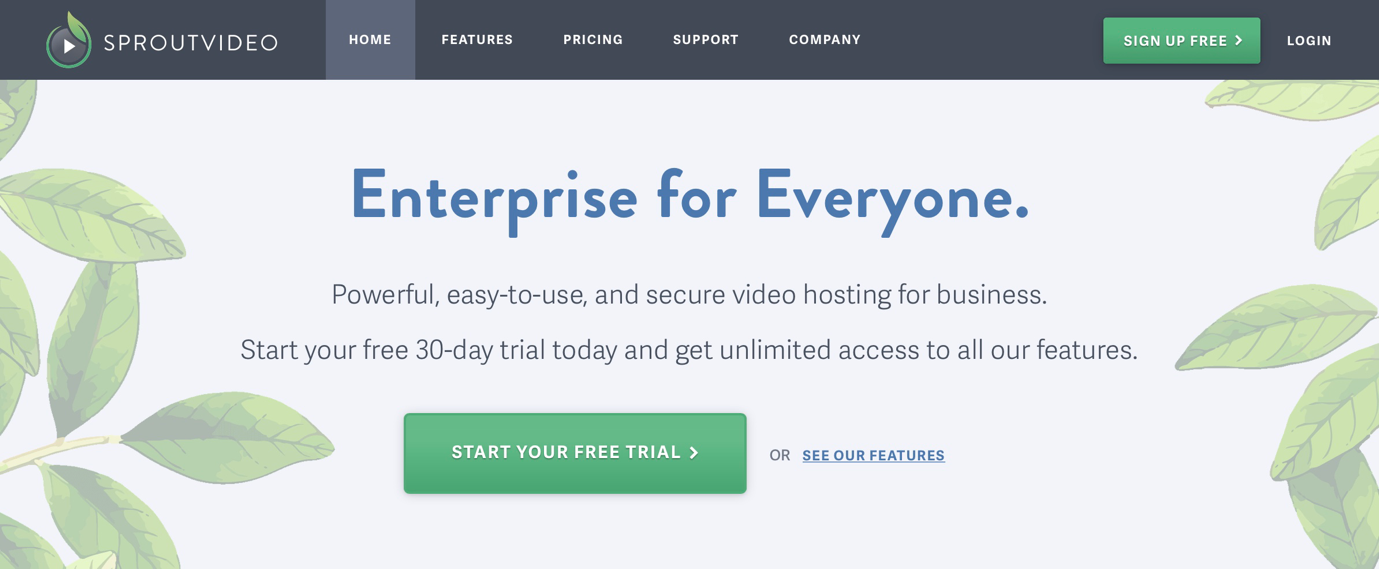 Vidyard is another Swiss army knife-like tool. It's an all-in-one platform with some interesting extras to boot. It is very sales-oriented, making use of analytics to close deals and then move straight onto the next. However, it does also allow you to communicate with potential clients via short videos (amazing!). It costs more than most of the other options on this list, but for all of that I'd say it's more than worth it.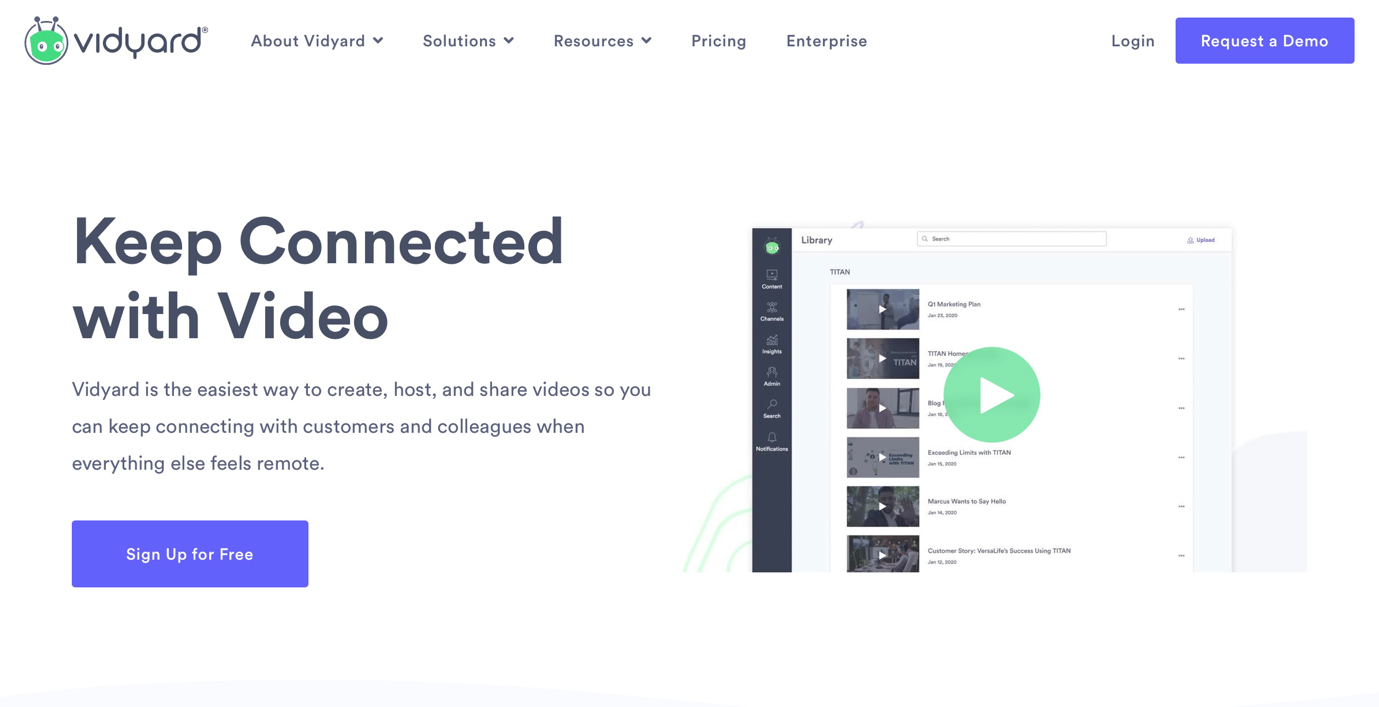 Dacast is aimed more at businesses that are focused on live streaming. You can stream videos from anywhere in realtime, but you can only customise through the API which makes a collaborative experience tricky.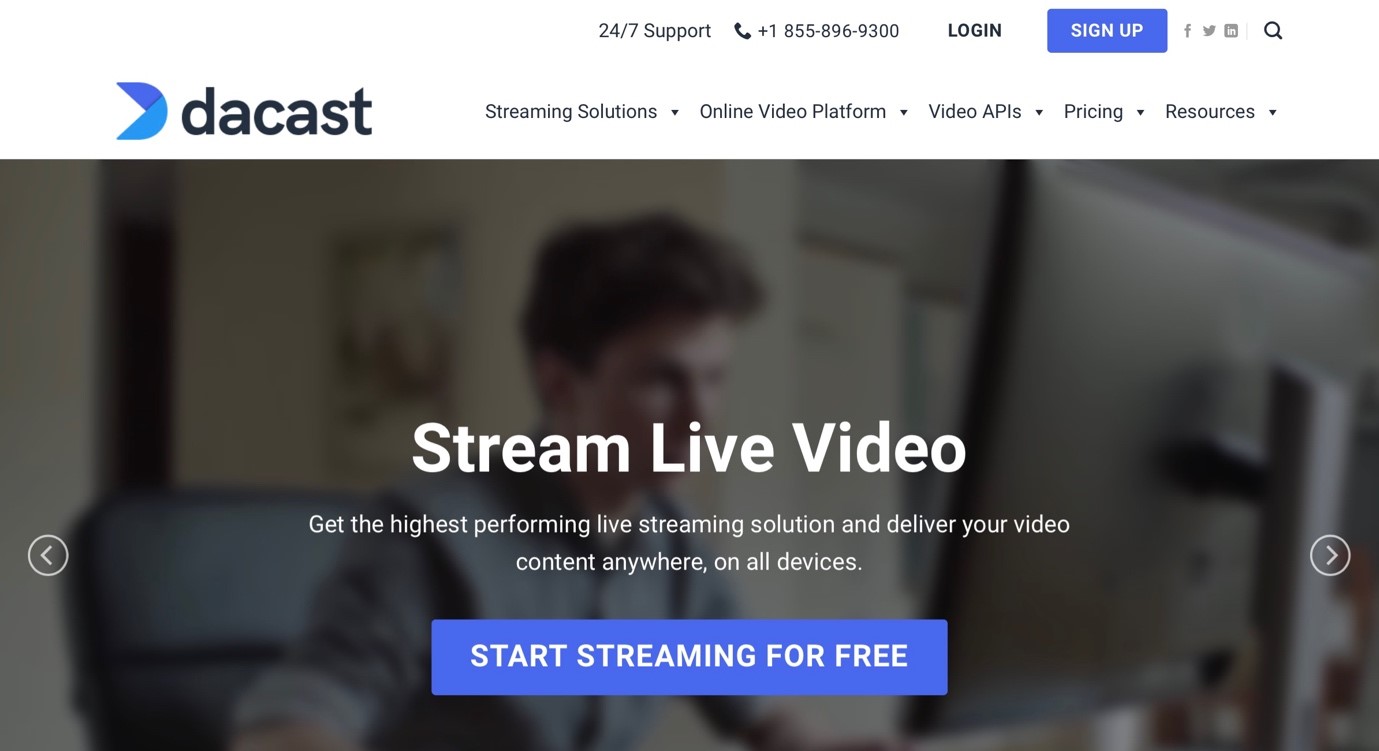 Vimeo is probably the most familiar name on this list so far, and there's good reason for that. It's a crowd pleaser! A Vimeo Pro account is not only affordable, but it provides a fantastic set of analytics, options to customise and is so user friendly. It is well aligned with the creative industries, but would suit all businesses down the ground.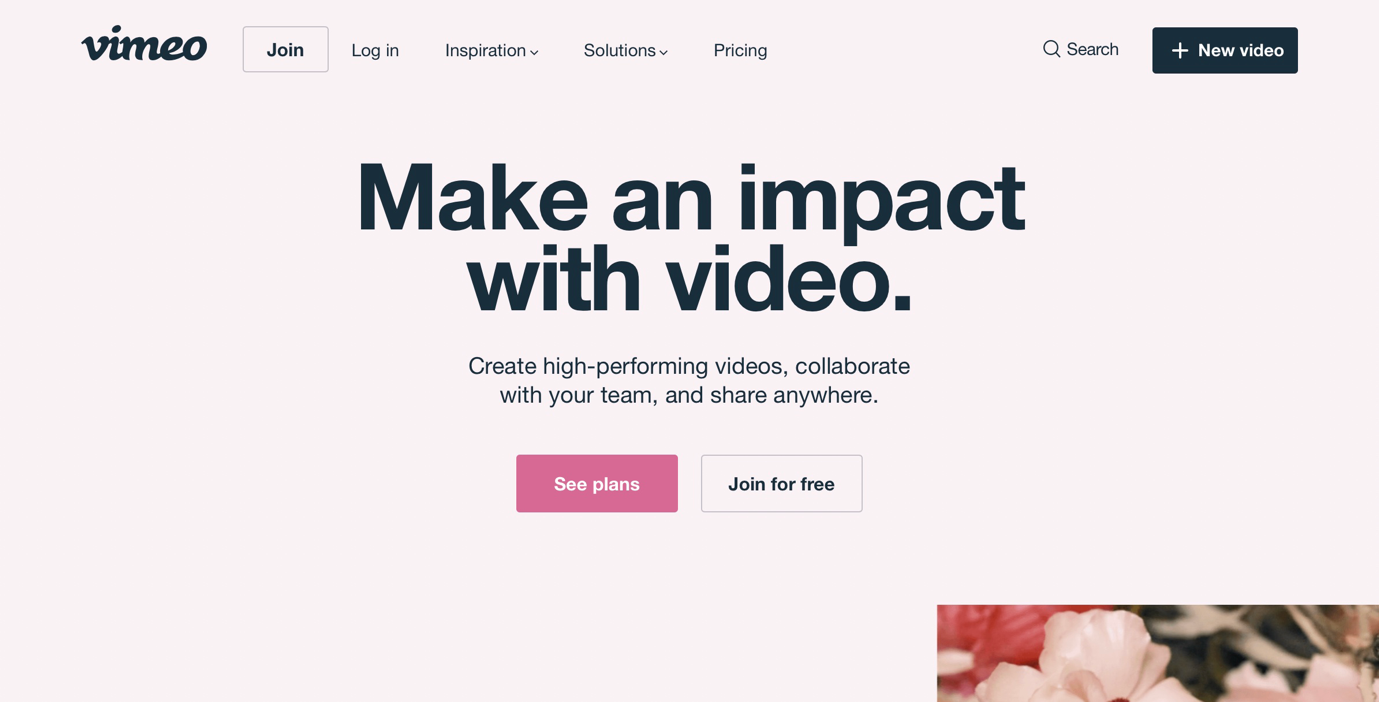 You might have heard of this one already, but I'll give it the same treatment as all the others. Facebook is a bit of a cheat addition to this list – it's obviously a social media platform, and yes, the drawbacks here are pretty much the same as with YouTube. Facebook has one very useful feature however.
Playlists.
These allow you to organise the video content on your business' Facebook Page, which allow your viewers to work through your videos in a more structured way, without having to trawl your entire upload history to find something that might be of interest to them. Hopefully Facebook is already part of your marketing plan, so this should be an easier step to take to begin with.
Who'd have thought that there were actually plenty of viable options outside of the shadow of YouTube?
None of this is to say that YouTube is public enemy no.1 now – we actually love YouTube and have our own channel. But there are better ways to implement a video marketing strategy for your business. Whilst YouTube can help to some extent, any one of the tools that we've listed here will work well alongside to help close deals and let you know what your audience want to see next.